CH ARON Verschez Berg V3 CHAMPION CLASS in IFR World SHOW Barcelona SPAIN 2012
USA 2 times Sieger,1 time BEST Adult Male,SHOWS RESULTS ARON V1 x 9 ,V2 x 1 ,V3 x 1
CH ERASMUS Anguinus V2 OPEN CLASS in IFR WORLD SHOW Bologna ITALY 2010
Shows Results Erasmus V1 x 7 ,V2 x 8,V3 x 2
INT CH MORO Timit Tor INTERNATIONAL CHAMPION,USA 3 TIMES SIEGER ,One time young Sieger
Shows Results MORO V1 x 28, V2 x 5
DOBERMAN : Adam von der Dobiaue MULTY V1 in Germany
HIPS 1A-FREI VDH GERMANY ,DNA/Willebrand Free /Clear GERMANY ,DNA /DCM NEGATIVE /VETGEN USA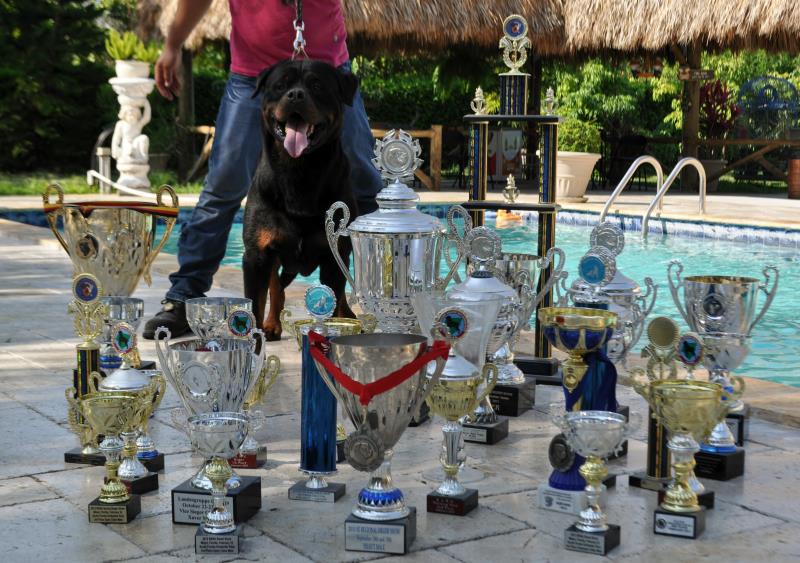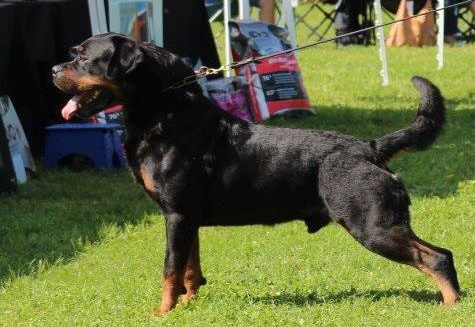 CH ARON "Verschez Berg" 3 Place IFR WORLD SHOW Barcelona Spain 2012 Champion of Serbia Candidate to INT Champion,IPO1 USA two times Sieger 2011 KY & Chicago Best Adult Male South Carolina 2011 Born in VRSAC Serbia 12/14/2008 JR 718437RW IPO1,Hips HD /ED Frei 67 cm 61 kg ,Eyes Color 1B AKC WS4151701 ,DNA V6235341, CARDIO CLEAR

Our Rottweiler puppies are pure breed offspring exclusively of champions.
If you are interested in further information visit our Rottweiler sales section, discover more about their origins and pureness and find answer to whichever question you may have.
Our Rottweilers are raised and trained on our private grounds and are in constant contact with people, children and other animals, which makes them excellent pets and highly sociable since birth.
You may enquire additional information by phone or completing our contact-form online.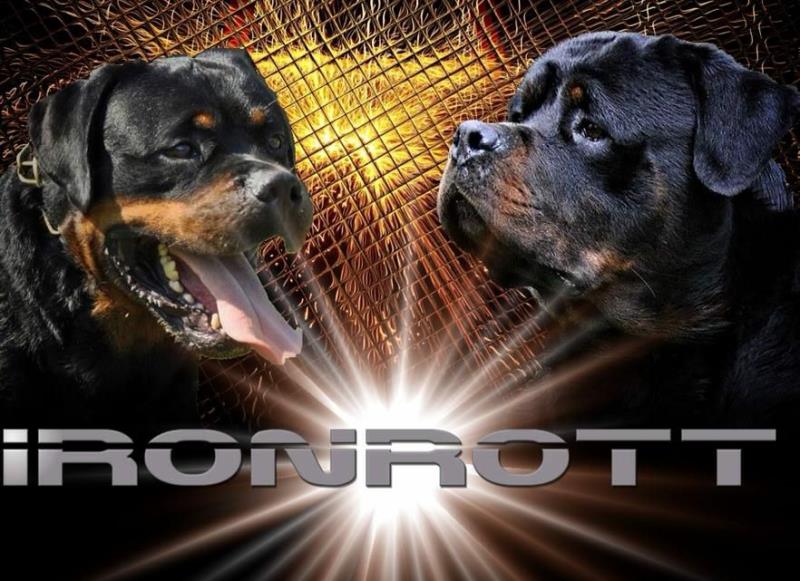 Home of the Iron Rottweilers. Our agenda is to contact, exchange information and favorites pictures of our dogs. Our goal is to consistently better the breed, create the best possible offspring and stud service available. We run 2 Kennels (Hobby Breeders).95,832 SQ FT in Horse Country and South Miami-Dade County Florida United States and my brother 45,127 SQ FT in Oranienburg Germany. We believe that a dog needs to feel happy and loved to achieve optimal health and maximum physical capacity. As owners, we are dedicated to giving our dogs the best care possible. We plan our breeding with dogs,with the least amount of mistakes and problems of genetic transmission as eyes clear,hip problems,mouth pink spots,teeth,take care not detail such mistakes in our dogs.Our dogs live in our Farms, are raised with children and socialized with our Horses. We are very proud of our pups, they are a sight to behold and they will satisfy every eye.Rottweilers are not any kind of dogs. They are smart, they can think, they are friends, jealous, totally loyal, guardians, protectors and children lovers. Please take a moment to browse through our site to learn more about our Kennels .We hope you'll enjoy your visit and stop by soon as we are always adding new pictures and information to our site.
If you Find you have been Scamed or you Find Someone is in the act of trying to SCAM you call..... FTC ( Federal Trades Commission) toll free hotline:
877-FTC-HELP
877-382-4357
Or Canadian Phone Busters hotline: